Living in the wilderness in Alaska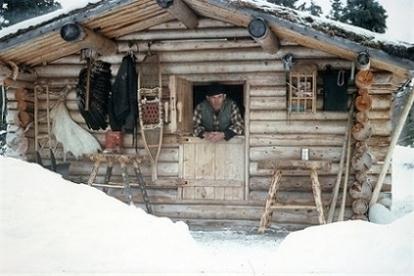 Richard Louis Dick Proenneke was born May 4, 1916 in Iowa, an American by birth. Many known for his documentary film "Alone in the Wilderness".
Proenneke served in the U.S. Navy as a carpenter during the Second World War. During the service, he contracted rheumatic fever and was bedridden for almost half a year. According to the editor of Sam Keith, the disease is largely influenced by the fate of Richard, who spent the rest of life is to keep your body in good shape and take care of their health.
After his discharge from the Navy, Dick went on to study at the mechanic diesel engines. The combination of his high intelligence, adaptability and a strong work ethic - turned it into a good mechanic. But soon Proenneke moved to Oregon to work on a ranch, breeding sheep.
In 1950, he moved to Alaska. For several years he has worked across the state, as well as a diesel mechanic, and fisherman - king salmon caught in the "Fish and Wildlife Service."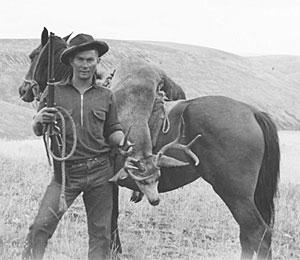 Dick Proenneke - deer hunter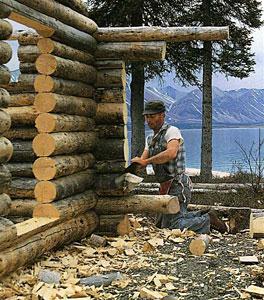 Dick Proenneke - carpenter
May 21, 1968, Dick retired and found a new place for the future life. Dick decided to move to living in the wilderness in Alaska, check yourself - if he can live alone in the wild. He chose a beautiful place in the Twin Lakes. Before he built his cabin - he used the hut belonging to a retired Navy captain, Spike Carrithers and his wife Hope from Kodiak. Dick flew to his friend, the pilot Babe Alsworth, he brought him food and performed some of his assignments.
For 30 years, Dick was living in his cabin on the lake, built by himself. He led the valuable records of metrological observations. Took off his life, as well as the wildlife on a film camera, and also led a variety of journals.
He died April 20, 2003 in California, when he moved to live there at the age of 82 years. Severe frosts have become a burden for him. Now in the Twin Lakes National Park is located, and from his hut to make the museum. All his belongings were left in place.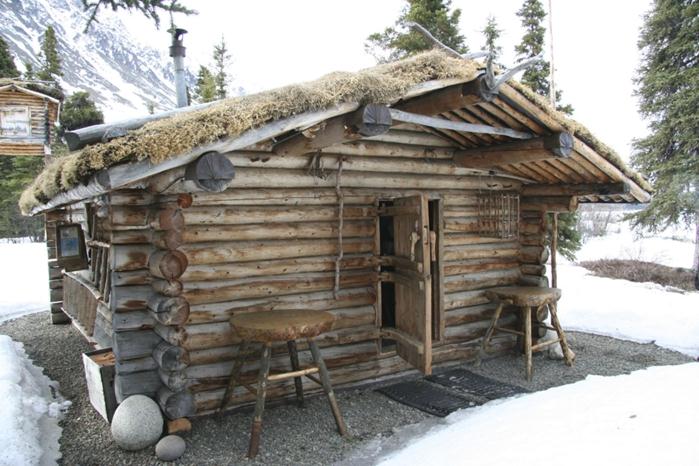 Dick Proenneke's cabin in Alaska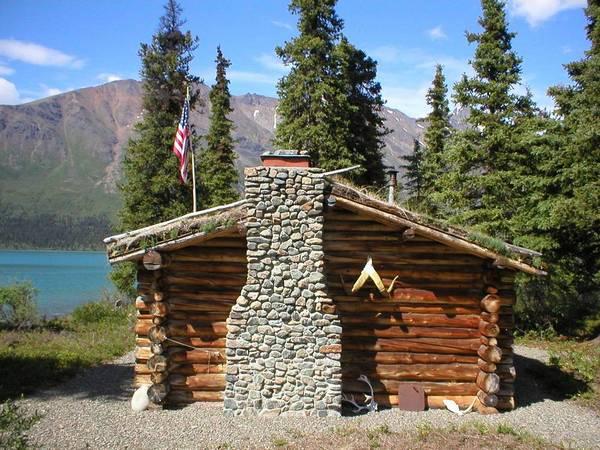 Dick Proenneke lived a happy life. These best years of his life he was shooting the film, after which they were mounted 4 documentary films:
Alone In The Wilderness
The Frozen North
Alaska: Silence and Solitude
Alone In The Wilderness part 2
Dick's experience has inspired many people to various exploits and influenced their outlook. Looking at this wonderful living in the wilderness in Alaska, in harmony with nature, just can not proceed with saliva. Probably everyone in the heart tends to something similar, though not with the Alaska Yukon, yet solitude with nature. Seeks to find himself again in the pristine, unspoiled nature, where many forests undisturbed by man and frighten wildlife.