My attempt to move to a deserted island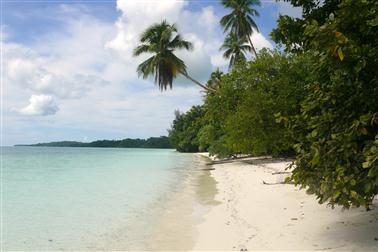 That's actually came the day when all the works have been completed and we went on a desert island. Tual island located in the archipelago of the Moluccas. Tickets are bought and fly today. March 19, 2012 I went with my two friends, towards Southeast Asia. Tickets purchased via the Internet. Total came to Jakarta 14700 Russian rubles for one person. Just print out the fake return tickets from Jakarta to Kuala Lumpur, editable forms downloaded Air Asia. These printouts once asked in Kuala Lumpur on the way to Jakarta. Departure was from my hometown of Yekaterinburg airport "Koltsovo".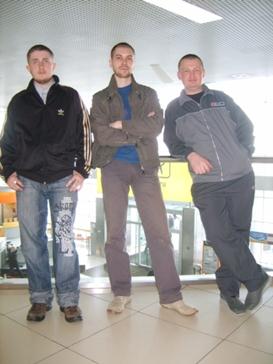 Andrey, Oleg (Me), Max
Transit first flew to Beijing Airport "Beijing Capital", the airline "S7". Quite extensive and very interesting in its architecture and structure of the airport. We were in airport 5 and a half hours before boarding a flight to Hong Kong. With an acoustic guitar, I drove in the first flight and I was allowed to take it in hand luggage, but the Chinese are banned and sent her to a luggage label to stick with the image of the glasses. Guitar in consequence of that how much does not hurt. China already flew by "Cathay Pacific". On arrival we were met in Hong Kong and took the girl to the waiting room to another plane to Kuala Lumpur. Literally minutes after 30-40 already started planting and we went to Malaysia, having made one more step on the path to the desired uninhabited island - our childhood dream! Arrived in Kuala Lumpur at 16:45 local time, a flight to Jakarta, we had only tomorrow, had almost a day to hang out in this very cozy and comfortable metropolitan airport.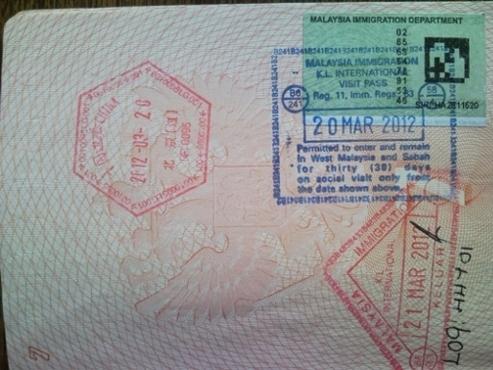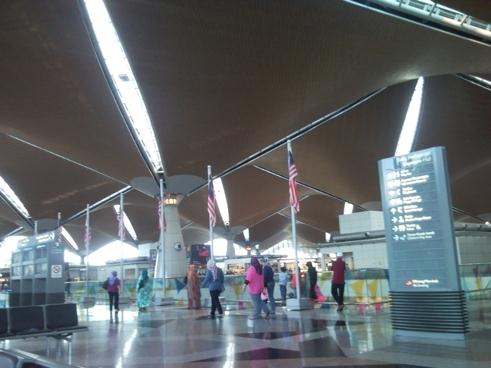 Kuala Lumpur International Airport
Frankly from all airports, "KLIA" I liked the most, even though that night when I was sleeping on a bench - I was bitten by bedbugs, these things! Personally killed two. Main only me, but the guys did not bite! Damn shame! Where they came from - I do not understand, but oh well, let's leave this topic ...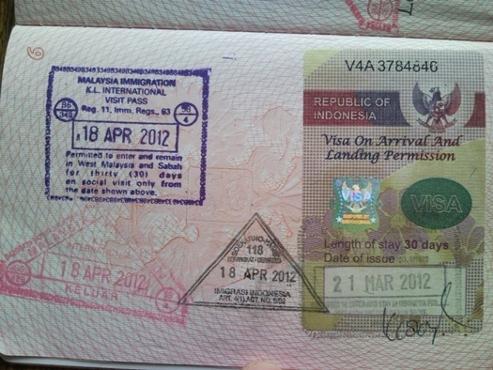 Visa of Indonesia and malaysian stamp
In "Soekarno Hatta" we flew airline "KLM". Fly 2:00. Upon arrival, Russian citizens must purchase a visa. Nor any documents not required, only approach to special little window, you give back 25 bucks and you give this visa. Then half torn and glued into the passport, and the other half just give. Received the luggage, not thinking we were looking cash company "LionAir", in order to buy tickets in the Moluccas (eastern Indonesia). But cash-lion were closed, but worked full cash largest Indonesian company "Garuda Indonesia", where we bought tickets Jakarta - Ambon for 188 US dollars. A little pricey, but what can you do?
The plane was in the morning, flew with a stopover in Makassar (South Sulawesi) given time zones on Ambon were at dawn, around 7:00 am. Immediately found the ticket office and bought tickets to our final point - the island of Tual, and specifically to its capital, the city Langgur. The ticket cost 880 rupees + surcharge for excess baggage (free allowed up to 15 kg), but we did not pay all in the drum a few kg overweight.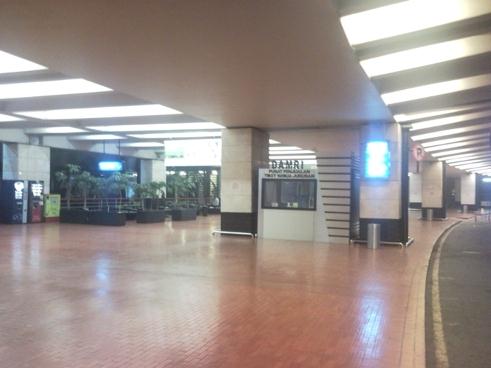 Went up from the airport on foot, wearing sandals without socks, shorts and stomped watch Ambon. Approached the shore - there were growing coconut palms, young but with fruit. Thwarted opened something like coconut, and first tried coconut water. Sea strongly stank and the shoreline was dirty, very alienated, and we went on, walking on the paved road, having made a grand mistake - getting your feet wet. As a result, we rubbed corn, just a 20 minute walk so.
Every 10-20 meters locals (every second house) we shouted "Mr. Halo" at the beginning it was a pleasure and a novelty, but then rather tired. Walked around Ambon, seeing people at sea and sniffed the smell of ripe durians (we just got in the season). Good roasted in the equatorial sun this walk we managed to get bored, we caught a taxi minibus and drove back to the airport, anticipating conditioners.
Got to the airport. Everything seemed fine, as long as airport workers politely asked us to leave him, because of the closing for the night, they say there is no flights today, so we're closing. We went out and settled down with their trunks on the benches near the airport. But then the local guards checking our tickets - let us in Mosque, ie room for prayer (Muslim prayer or poprosut Mosque). We kulturnenko settled in it and go buy yourself something to eat. Curiosity bought durian, it cost 12,000 rupees. Cut, I ate two slices, Andrew just for more, and Max could not overpower yourself. So much he did not smell familiar to us, although local devours both cheeks.
At 6:00 am boarded the plane to the islands of Kei Kecil, also called Tual - it's more common name. Letili already in anticipation of our desert island, which incidentally we Andrei had the pleasure of watching right porthole (and Max meanwhile dozing). We flew in a small plane to the airport Langgura, was a little rain and it was not hot.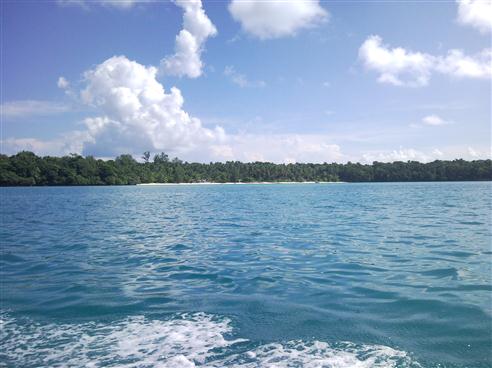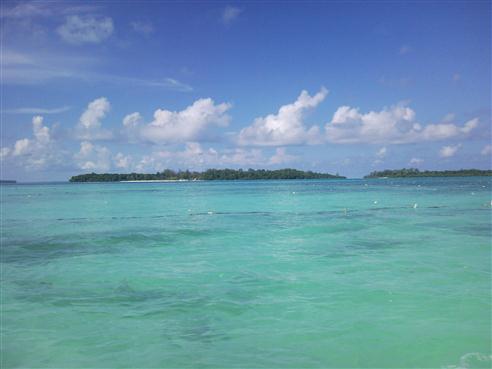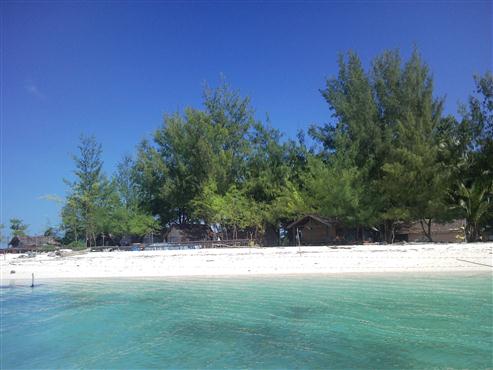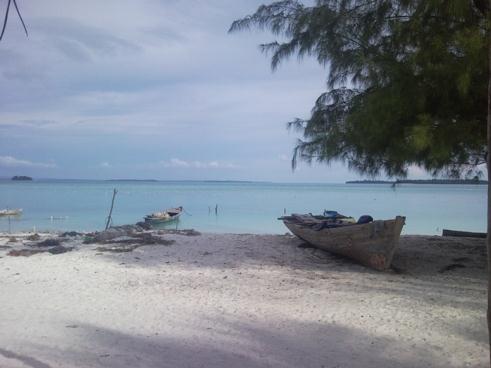 view from our hut...
And finally we reached our treasured island, having done this way. But as soon as the boat turned the corner, we saw that our desert island, was not so and uninhabited. We saw a hut on the beach and a smile on our faces disappeared. What to do? go back to look for another island or swim to it? Without hesitation cabbies dovezli us to the shore, where we immediately saw a local resident. I immediately asked: "Hello, we want to live to here one day". The man said ok smile. Then I did not have time to look around, as we have already allocated hut and carried her. We have paid off with the boys and began to dismantle their belongings, meanwhile looking at the surprised crowd of local gathered around us. Then a little later the man who met us once again asked us how much we want to stay. I said: Maybe one month, ok? Ok-he replied. My name is Lawrence, he said. So we became the guests of these wonderful people and saw the Moluccas, and specifically the island of Tual. Total to get to our island we had 6 flights, 2 taxis and a powerboat. Tired scary. Not yet got into the boat, I even back then but thought changed.